Birmingham, UK | Is there such a thing as an enjoyable family city-break?
Updated: Aug 6, 2018
This year, for some insane reason the school have decided that the children will return on the 10th January. The tenth! Can you believe it? That's almost three weeks off. #FFS​​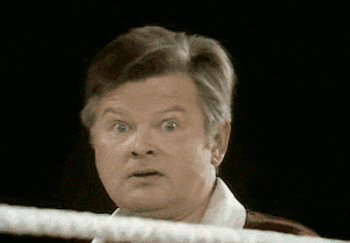 During the holidays, Tom and I endeavour to continue as normal with our home-based work throughout the distractions, pestering for activities, food and drinks, squabbles, cuddle-breaks and a marvellous new habit which involves a child or both loitering around us while we're busy with our work, looking very hard done by and disappointed, despite the million things to do without adult supervision at fingertips.
We do attempt to take turns to work while the other dad sorts out cuddles, activities and periodic tellings-off for squabbling - luckily my freelance writing and designing can usually slot in around other activities and Tom's saved a week's annual leave. Phew.
On Christmas day we did the big opening of prezzies under the tree ceremony which of course was magical and amazing and completely OTT. Loved every minute. Then, we lobbed all of the screwed-up wrapping paper into a huge messy pile in the dining room to get it out of the way, cooked and scoffed a full english brekky and left everything behind to set off for Tom's parents down in Cambridge.
So naturally we returned home on Boxing day to a house full of unopened new toys, games and gadgets and a tremendous mess in the dining room and kitchen. The house has been up for sale for the last four weeks and we've grown accustom to an immaculate show-home level of tidiness so this new mess is quite a shock to the system. After an unenthusiastic load of the dishwasher, Tom and I decided that we'll abandon the house completely and take the boys on a spontaneous city break rather than address the problem head-on. Tom's off work anyway this week and I can take my work with me as long as there's wifi and coffee, so, why not?!
Birmingham's only a short drive away and there's loads to see there so I had a quick Google of hotels with 'family rooms' in Birmingham.
The "Family Room"
Now. As a family with two kids we've stayed in many hotels before and the experience often leaves us wondering whether the designer of the 'family room' has actually given a moment's thought to how a family's sleeping dynamic might work. Of course, as a parent you naturally wave goodbye to your privacy but is it too much to ask for a little consideration about a hotel room's layout to at least allow the parents to stay up a little longer than the kids? Yes, apparently.
Take Travelodge, for example. Their family rooms are not the worst by far however their layout is essentially a smallish double bed with two pull-out camp beds (my parents call them zedd beds, you know what I mean) on either side. This means that once the children are in bed, the parents have to climb up onto the double bed in between the kids via the foot of the bed. There's no dignified solution. Children are almost guaranteed a foot or bum in their face. Once settled in between their wide-awake bored looking children, parents are overlooked by irritating neighbours on both sides, like an undesirable back garden.
Premier Inn is similar, if a little more spacious but the same concept, as is Crown Plaza, Holiday Inn Express and the majority of other mid to high end hotel brands.
Ibis hotels' family rooms inadvertently partly solve the issue by providing a single bunk bed above the parents' double, however this leaves no space for the other child who is presumably expected to sleep on the floor or in a bed with his parents (sod that!).
Butlins Wave Hotel is by miles the best family hotel we've ever stayed in, with a separate soundproof twin room for the children and a huge king-sized room for the parents. It's everything you wouldn't expect from Butlins - contemporary, quiet and spotlessly clean. I'm not getting anything for plugging that one, by the way!
Anyway, Jury's Inn offer a more appealing large-ish family room containing two large double beds. I chose Jury's Inn for our Birmingham trip.
The trouble is that two sibling brothers can't share a double bed. No way, na-ah, never going to happen in a million years. So that meant that I had to share with Ritchie (snoring, head-banging heavy sleeper) while Tom had to share with Lyall (kicking, wriggling, cuddly light sleeper). Despite this, we managed to sleep fairly well.
Birmingham
As a family we tend to avoid big touristy expensive city attractions but instead we like to go off the beaten track and explore on foot, saving our money for eating out and stuff. Birmingham's great for exploring because it's currently undergoing an enormous development. We haven't seen anything like it in the UK before - it's mind-blowing. As you wander about, you find yourself beneath huge building sites and half-built sky scrapers. There's wrecking-balls, cranes and rubble everywhere. It's very exciting for the kids.
We were in Birmingham for two nights so we had loads of time. On the first evening the weather was horrendous (heavy sleet - think ice-bucket challenge and you'd not be far off) so we took the boys to see Jumanji at the cinema just along from the hotel. I won't bother you with a proper review; it's an excellent, hilarious film. There is one swear word in the film about half way through that made both the boys grin and bounce about like idiots. I expect if you asked them what their favourite thing about Jumanji is they would happily tell you that it's the bit where The Rock says the bad word that rhymes with 'hiss off'.
On day two, we sludged through the sleet and snow for about three miles in the direction of the Wildlife Conservation Centre in leafy Egbaston in the hope that it would be a bit like a cheap small zoo. Much to everybody's disappointment when we eventually arrived it was closed - even though the website had said that it was open. So, we invested in a family travel ticket that lasts all day on the trams and buses and headed back into the city centre. The boys absolutely LOVE a double-decker.
Back in the city, we took the escalators right to the very top of the city library, wandered around the wooden festive market and paused for a lovely fizzy beer (and a pot of tea for the boys) in a posh pub in the Mailbox.
In the afternoon the weather was horrible and freezing, so we decided to grab a picnic from Sainsbury's and hop back onto the first double-decker bus without paying any attention to its destination. Upstairs on the bus we sat right at the front (obviously) before realising that the windows were completely covered in steamy condensation - we couldn't see out what-so-ever. The bus left its bus stop and immediately turned off to the left at the first big roundabout (a surprise for us as the city centre was right) and then took off along a dual carriageway.
We didn't want to get off part way along the route and wait for the next bus back as it was likely that we'd end up waiting in freezing sleet in a horrible part of east Birmingham. So instead we decided to stick it out. Two hours later we got back to the city centre after a trip all the way to the airport and back, stopping at no less than 30 stops in each direction!
Despite Tom and I feeling a little sick of bus travel by then, both the boys immediately asked if we could hop onto the next bus. Luckily it was dinner time so we decided to find a nice restaurant near the hotel instead.
After a tasty pizza each at a nice restaurant next to the canal, back in the hotel we all had achy legs and feet from the day's exploring and travelling.
Rather than putting the kids into bed and then sitting uncomfortably quietly, sipping wine out of little hotel coffee cups (it's a means to an end) Tom and I decided that we would all get ready for bed and watch Harry Potter on the TV together.
It was a lovely evening, bonding as a family, cuddling and relaxing in our two big double beds. About half-way through Harry Potter, both boys dosed off so Tom and I managed a rare half an hour on our own (kind of).
So, in answer to my question back up there at the top, 'is there such a thing as an enjoyable family city break?'... Yes! Provided that you choose a hotel with a decent family room, go off the beaten track, use the public transport and eat pizza!
#citybreak #birmingham #hotel #jury39sinn #cinema #bus #city #holiday #vacation